Hello Friends!
Miss me? I had a bit of a re-think. Actually, it was more of a comment that someone made and I decided to step away from my blog for a little bit. I will tell you more about it in another blog.
Let's move on to why you are here today. What am I reading?
Harry Potter and the Sorcerer's Stone by J.K. Rowling
For my birthday my brother got me the entire Harry Potter Series that comes in the spiffy little suitcase looking box. So, I decided it was time to re-read the entire series and I am so glad I started! I forgot how amazingly fantastic these books were. The movies are great, but the books are so much more magical than the movies could ever be.
Miss Peregrine's Home for Peculiar Children by Ransom Riggs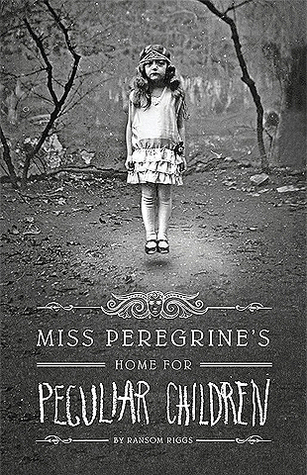 I have been putting this off for so long. Now that the movie comes out at the end of this month I decided that I needed to read the book before the movie came out. I am not very far in it and I hope to finish the book in time to see the movie. But, as you will see, I have a lot of books going at once so…who knows when I will actually finish a book.
Curio by Evangeline Denmark
I have been reading this book for over a month now…It's interesting, but it just hasn't been able to hold my attention for long. I don't know what it is. Some parts are a little boring, but not boring enough for me to abandon the book completely. I will finish this book and hopefully I will finish it this month!
How to Hang a Witch by Andriana Mather
I started reading this at work one day. I haven't been reading at work, but I was bored and didn't want to play games. So…I opened my Kindle app on my phone (I left my kindle home that day) and started reading this book. OMG! If I were to allow myself to just sit and read this book, I believe it would have been finished in a day. To be honest, I should probably let myself binge read this book. It has been so good this far. It's just enough mystery and romance to keep me on the edge of my seat and my eyes flying across the page (even if it's an electronic page.)
End of Watch by Stephen King
This is my audio book for this month. I haven't wanted to listen to any heavy books the past few months, but this month I realized I could not put this book off any longer because…Stephen King! Also, so far I have loved the other two books in this trilogy and I was so excited to see how it all ends. I will tell you right now, this book has been a roller coaster of emotions! It's exhilarating and I sometimes can't bring myself to cut it off and get things done…like getting out of my car and going into work.
Am I reading a lot of books at once?? Yes, of course I am. But you know what? That is what works for me. I have tried reading one book at a time. But my reading is just like everything else in my mind, I have a ton of stuff going on at once and reading one book at a time is just too boring for me. I think that is where my reading slump came from. I was trying to power through books, but I would get bored reading the same story and I would just put it away and go to sleep. Now, when I get bored with one story, I pick up another book and continue on with that story. It works for me.
There is one thing I have learned in the book community. We all do things differently. Some of us read slower than others and trying to keep up with your favorite book bloggers or booktubers will just put you in the slumps. So take a little advice from me…reading is just like life…you do you and I will do me.
What are you reading?
And what are your thoughts on reading more than one book at a time? Do you read more than one at a time or is it just not for you?