Hey hey, what do you say. Look what I have for you today! My latest book review over at The Reading Bud!
The Reading Bud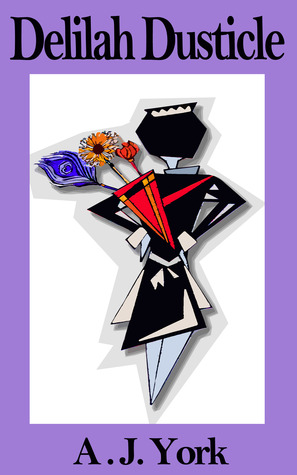 Author: A.J. York
ReleaseDate: June 1st 2014
Series: Delilah Dusticle
Genre: Children's Fantasy
Edition: mobi
Pages: 96
Publisher: Self-Published
Source: Author
Buy it here: Amazon
Blurb
Delilah Dusticle has special powers. She can completely eradicate dust. With her quiver pouch of special dusters, Delilah can run up walls, reaching places others just can't. As a maid in the Fenchurch-Whittington house, Delilah's unusual skills soon lead to her being promoted to Chief Dust Eradicator and Remover. Until one day, when a broken heart leads to her powers taking an expected turn.
This is the first book in a quirky middle grade fantasy series. The story entices the reader into a new and magical world that appeals to both kids and adults. The reader can explore how the ordinary in life can be extraordinarily overlooked, how friendship can help you overcome…
View original post 444 more words